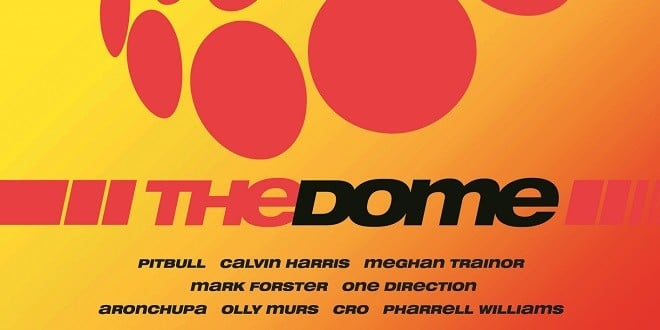 Pünktlich zum Weihnachtsgeschäft schickt die The Dome 72 ihre Tracklist ins Rennen. Damit wird sie die Download und Compilation Charts zur Weihnachtszeit sicherlich noch einmal von hinten aufrollen, denn obwohl es das gleichnamige Event nicht mehr gibt, ist die Compilation weiterhin sehr erfolgreich.
Wir könnten uns vorstellen, dass die The Dome Reihe als OpenAir bei dem derzeit anhaltenden Festival Trend sicherlich wieder funktionieren würde oder in Verbindung mit anderen speziellen Event, so könnte man The Dome Holi 2015 oder sowas in der Art sicherlich auch ein großer Erfolg werden.
In Sachen Musik steht die The Dome 72 der Bravo The Hits 2014 in nichts nach, zwar unterscheiden sich die beiden Compilation mit ihrem Konzept, doch bei beiden CDs bekommt ihr die absolut volle Dröhnung an Charts Musik.
Erst gestern hatten wir bei Sony Music nach der Tracklist dieser Compilation gefragt und schon steht das sie uns zu Verfügung. Wer sich noch nicht sicher ist, was er zum Nikolaus verschenken kann, sollte es vielleicht mit der The Dome 72 probieren, denn diese erscheint genau wie die " Sing meinen Song – Das Weihnachtskonzert " am 5. Dezember 2014 und somit genau zur richtigen Zeit.
Wie immer bieten wir euch an dieser Stelle nun die Tracklist und das Cover zur The Dome 72, damit ihr bereits jetzt wisst was euch hier erwartet, viel Spaß damit.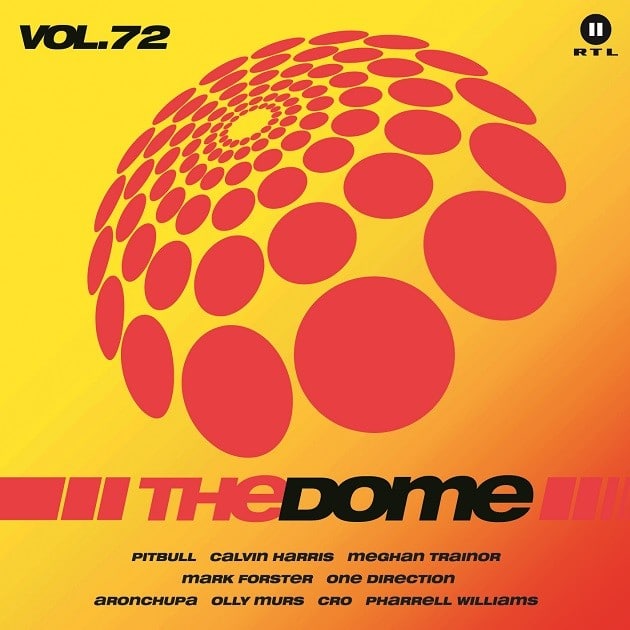 Disk: 1
1. Wrapped Up – Murs, Olly Feat. Travie Mccoy
2. All About That Bass – Trainor, Meghan / Trainor, Meghan
3. Flash Mich – Forster, Mark
4. Steal My Girl – One Direction
5. Chandelier – Sia
6. Fade Out Lines – Avener, The
7. Shower – G, Becky
8. Keine Ist Wie Du – Meyle, Gregor
9. Blame It On Me – Ezra, George / Ezra, George
10. All We Are – Jonah
11. Stadtrandlichter – Clueso
12. Und Los – Fantastischen Vier, Die
13. Was Wenn Alles Gut Geht – Al-Deen, Laith
14. Everyone's The Same – Mrs. Greenbird
15. 27 – Passenger
16. Nothing Really Matters – Mr. Probz
17. We Are Here – Keys, Alicia / Keys, Alicia
18. Es Brennt – Eko Fresh Feat. Brings
19. Märtyrer – Kool Savas
20. Bad Chick – Cro
21. Superheroes – Script, The
Disk: 2
1. Celebrate (From The Original Motion Picture Penguins Of Madagascar) – Pitbull
2. Blame – Harris, Calvin Feat. John Newman / Newman, John
3. I'm An Albatraoz – Aronchupa
4. Gold – Thomas Jack Radio Edit – Rios, Gabriel
5. Back Home – Radio Edit – Kalkbrenner, Fritz
6. Sun Goes Down – Radio Mix – Schulz, Robin Feat. Jasmine Thompson
7. Lovers On The Sun – Guetta, David Feat. Sam Martin
8. Something New – Faul
9. Sometimes – Alle Farben Feat. Graham Candy
10. Bullit (So Real) – Watermät / Connell, Gerry / Byrne, Paddy
11. Flashed Junk Mind – Milky Chance
12. Pushing On – Oliver $ & Jimi Jules
13. Ocean – Achtabahn Remix – Moe, Andreas
14. Ohio – Filous Remix – Jurado, Damien
15. Es Rappelt Im Karton – Pixie Paris
16. And I – Radio Mix – Darius & Finlay
17. Young Again – Radio Edit – Hardwell Feat. Chris Jones
18. Bump & Grind 2014 – Radio Edit – Waze & Odyssey & R. Kelly
19. Vidorra – Tungevaag, Martin
20. Light It Up – Topic & Jona Selle
21. Gust Of Wind – Williams, Pharrell / Calhoun, Ann Marie / Glennie-Smith, Nick