Mit der neuen The Dome 86 und ihrer umfangreichen Tracklist, steht den ersten Gartenpartys in diesem Jahr eigentlich nichts mehr im Wege. Die Tage werden länger und die Nächte immer Wärmer, höchste Zeit mit Freunden schönen Stunden unter freiem Himmel zu verbringen, dies natürlich nicht ohne die richtige Musik.
Im Chart Musik Bereich gibt es in Deutschland eigentlich 2 große Flaggschiffe, die sich immer wieder in den Complation Charts ganz vorne platzieren. Gemeint sind an dieser Stelle neben der The Dome Reihe, natürlich die Mutter aller Chart Compilation, die Bravo Hits Reihe, welche in den letzten Wochen die Ausgabe 100 erreichte.
Beschränken wir uns hier jedoch erst einmal auf die The Dome 86 und werfen mal einen Blick auf die dazugehörige Tracklist. Hier finden wir zahlreiche Top Tracks von z.B. Lost Frequencies, Sean Paul, Rudimental, Zedd, Kylie Monoque, Capital Bra, Alle Farben, Robin Schulz, Kygo, Marshmello und viele weitere.
Ein wenig Geduld müsst ihr jedoch noch beweise, bevor ihr die The Dome 86 in euren Händen halten könnt. Der Release ist für den 1. Juni 2018 angesetzt, doch mit Hilfe der Tracklist und dem dazugehörigen Cover, könnt ihr euch natürlich bereits vorab ein Bild von der neuen Ausgabe machen. So wisst ihr schon vor dem Kauf, was euch hier erwartet.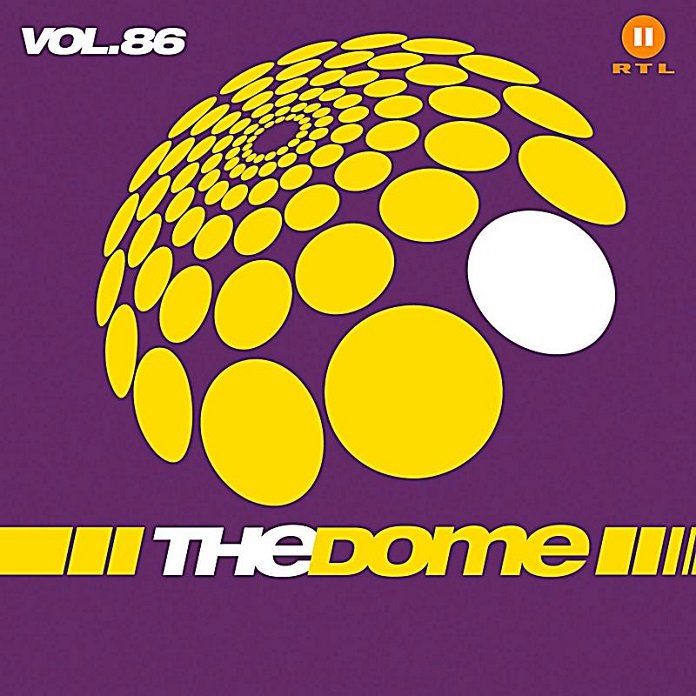 Disk: 1
1. Melody – Lost Frequencies
2. Zusammen – Die Fantastischen Vier
3. Like A Lion – Forster, Mark
4. La Cintura – Soler, Alvaro
5. Mad Love – Paul, Sean
6. Jennie – Jaehn, Felix
7. X – Nicky Jam
8. FRIENDS – Marshmello
9. These Days – Rudimental
10. The Middle – Zedd
11. Remind Me To Forget – Kygo
12. Unforgettable – Schulz, Robin
13. Chasing Fire (Robin Schulz Remix) – Lauv
14. Bella Ciao (Hugel Remix) – El Profesor
15. H.O.L.Y. – Alle Farben
16. Lash Out – Merton, Alice
17. We Can Do Better – Simons, Matt
18. Dancing – Minogue, Kylie
19. No Excuses – Trainor, Meghan
20. Royals & Kings – Glasperlenspiel
21. Je ne parle pas français – Namika
22. Love Lies – Khalid & Normani
23. Neymar – Capital Bra
24. Barking – Ramz
Disk: 2
1. No Tears Left To Cry – Grande, Ariana
2. In My Blood – Mendes, Shawn
3. An Wunder – Weiss, Wincent
4. Du fängst mich ein – Sasha
5. Whatever You Want – P!nk
6. Sanctuary – Welshly Arms
7. Rescue Me – Thirty Seconds To Mars
8. Rock Me Amadeus – Falco
9. Everyday – Logic
10. Chun-Li – Minaj, Nicki
11. Better Now – Post Malone
12. Don't Make Me Wait – Sting
13. Guatemala (From Swaecation) – Rae Sremmurd
14. A$AP Forever – A$AP Rocky
15. Immer wieder – Rooz
16. PUSH BACK – Ne-Yo
17. Genau hier – SARAH
18. Königlich – Wegener, Marie
19. Musik an, Welt aus – EULE
20. Bumerang – Garth, Moritz
21. Youngblood – 5 Seconds Of Summer
22. Heartbreak Century – Sunrise Avenue
23. Signal – Joris