Wenn die Bravo Hits 88 mit ihrer Tracklist anrollt, kann man sich in den Download und Compilation Charts auf eine neue Nummer 1 einstellen, denn keine andere Compilation ist seit Jahren so erfolgreich, wie die Bravo Hits Reihe.
In Sachen aktuelle Charts macht der Bravo Hits CD so schnell keine andere etwas vor, denn hier stecken gleich 2 große Major Label dahinter. Die Bravo Hits ist ein Gemeinschaftsprojekt von Universal-Music und Warner Music und gerade Universal Music ist bekanntlich das größte Musik Label der Welt.
Eigentlich berichten wir ja nicht über CDs, bevor wir nicht die Tracklist vorliegen haben, doch in diesem Fall ist das anders und das hat natürlich auch einen Grund.
Zwischen der letzten Bravo Hits Compilation des Jahres und der ersten des neuen Jahres liegt immer eine Best of Ausgabe. So liegt also auch in diesem Jahr zwischen der Bravo Hits 87 und der Bravo Hits 88 noch die Bravo The Hits 2014.
Bis zur nächsten normalen Ausgabe müsst ihr euch noch ganz schön gedulden, denn diese erscheint erst am 13. Februar 2015 und vor der Tracklist schickt das Label das Cover ins Rennen, sobald die Tracklist vorliegt, reichen wir diese euch auch noch nach.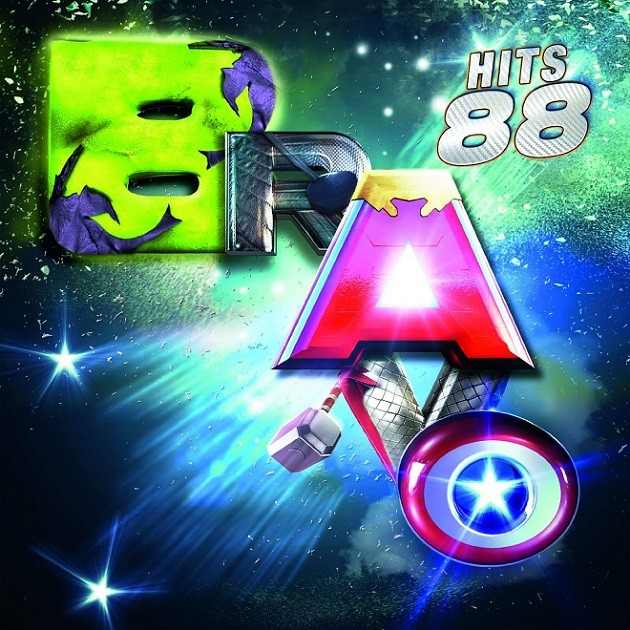 Disk: 1
1. Uptown Funk – Ronson, Mark
2. Break The Rules – Charli Xcx
3. Outside – Harris, Calvin
4. Dangerous – Guetta, David
5. The Nights – Avicii
6. Hate Street Dialogue – The Avener
7. Something New – Axwell / Ingrosso
8. Real Love – Clean Bandit, Glynne, Jess
9. Firestone – Kygo
10. Cheerleader (Felix Jaehn Remix / Radio Edit) – Omi
11. Ich Muss Immer An Dich Denken (Radio Edit) – Pretty Pink, Sdp
12. Are You With Me (Extended Remix) – Lost Frequencies
13. Void (Original Radio Edit) – Kalkbrenner, Fritz
14. Wild Eyes – Broiler
15. I Loved You – Blonde
16. Wish You Were Mine – Woodhead, Philip George
17. Last All Night (Koala) (Extended Mix) – Heldens, Oliver
18. I'm An Albatraoz – Aronchupa
19. Denken Sie Groß – Deichkind
20. Lips Are Movin' – Trainor, Meghan
21. Mama Ain't Proud – Sebastian, Guy
22. L.A.Love (La La) – Fergie
Disk: 2
1. Blank Space – Swift, Taylor
2. Cool Kids – Echosmith
3. Ayo – Brown, Chris, Tyga
4. Hotel – Kid Ink
5. Flash Mich – Forster, Mark
6. Wolke 4 – Dittberner, Philipp, Marv
7. Du Liebst Mich Nicht – Ado Kojo
8. Love Me Harder – Grande, Ariana, The Weeknd
9. Night Changes – One Direction
10. The Heart Wants What It Wants – Gomez, Selena
11. Diamonds – Salvat, Josef
12. Hold Back The River (Album Version) – Bay, James
13. Reverse – Somekindawonderful
14. Cerrone's Supernature – Ditto, Beth, The Shoes
15. Habits (Stay High) – Lo, Tove
16. I'm Not The Only One – Smith, Sam
17. It's A Good Life – Garvey, Rea
18. Blame It On Me – Ezra, George
19. Let Me Down Easy (Single Mix) – Sheppard
20. Sugar – Maroon 5
21. When I Find Love Again – Blunt, James
22. These Days – Take That