House Music & Dance Music Freunde aufgepasst, die Future Trance 70 schickt ihre Tracklist ins Rennen und das bereits eine ganze Ecke vor dem offiziellen Release Termin. Wir sind natürlich ganz vorne mit dabei um euch als eine der ersten Seiten, die Tracklist bereits vorzustellen.
Derzeit hat man wirklich die Qual der Wahl was man kaufen soll, denn neben der Future Trance 70 kommen auch die Club Sounds 71, Kontor Top of the Clubs, Bravo The Hits 2014 und weitere große Compilation auf den Markt, die alle im anstehenden Weihanchtsgeschäft ordentlich mitmischen wollen.
Die neue Future Trance Ausgabe kommt mit ungewohntem Cover daher, dies ist aber natürlich nicht weiter schlimm, solange der Inhalt stimmt. Genau bei diesem Punkt können wir euch beruhigen, denn mit Tracks von R3hab, Avicii, Jan Leyk, ZHU, Armin van Buuren, Hardwell, DJ Antoine, Martin Garrix, Tiesto, Rank 1, Talla 2XLC und vielen mehr, kann die Future Trance 70 durchaus überzeugen.
Für echte House & Dance Music Fans ist diese neue Ausgabe ganz sicher etwas für den Stiefel zu Nikolaus, denn mit dem Release Termin am 21. November 2014 kommt die CD rund 2 Wochen vor Nikolaus auf den Markt. Wenn ihr immer noch nicht überzeugt seid, schaut einfach einmal selber einen Blick auf das Cover und die Tracklist.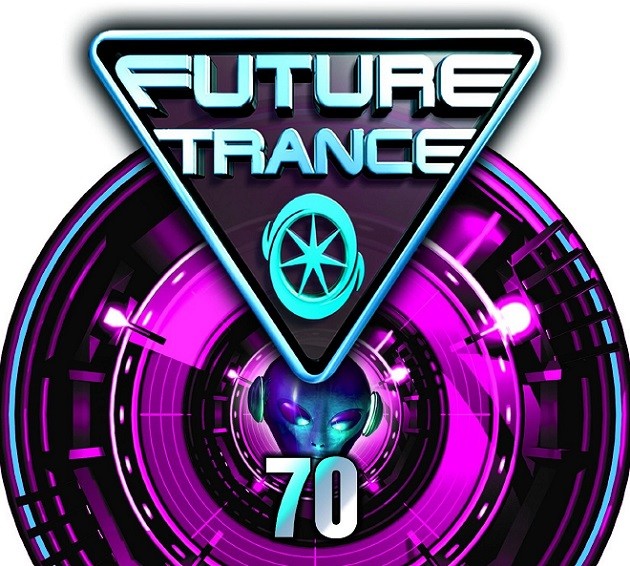 Disk 1 von 3:
1.Avicii – The Days
2.Hardwell feat. Chris Jones – Young Again
3.Ariana Grande feat. Zedd – Break Free
4.Afrojack & D-wayne feat. Jack McManus – Freedom
5.DJ Antoine & Mad Mark – Vampires
6.Matrix feat. Francisco – Party Every Night (BLACTRO Remix)
7.BOTH – Straight Outta Line
8.Magic! – Rude (Zedd Remix)
9.Mike Candys – Delta
10.Bryce – Alegria
11.Dimitri Vegas & Like Mike vs. Tujamo & Felguk – Nova
12.DVBBS & Joey Dale feat. Delora – Deja Vu
13.Klaas & Mazza – Here We Go
14.R3hab & Trevor Guthrie – Soundwave
15.Niels Van Gogh feat. Nitro – Basskiller
16.Sunny Marleen feat. Alisa Fedele – Leave You Tonight
17.Mental Theo – La Puta Madre
18.Cascada feat. Tris – Madness
19.Scooter & Vassy – Today
20.Bad Habit Boys – Drop The Bass
21.Oliver Heldens & Becky Hill – Gecko (Overdrive)
Disk 2 von 3:
1.Armin van Buuren – Hystereo
2.Tiësto feat. DBX – Light Years Away
3.Jan Leyk feat. MADIZIN – Gladiators
4.Martin Garrix, Sander van Doorn & DVBBS feat. Aleesia – Gold Skies (Tiësto Remix)
5.Dimitri Vegas, Moguai & Like Mike feat. Julian Perretta – Body Talk (Mammoth)
6.Zhu – Faded (Steve James Remix)
7.Above & Beyond feat. Alex Vargas – Blue Sky Action
8.Ben Gold feat. Christina Novelli – All Or Nothing
9.Markus Schulz feat. Lady V – Erase You (Nifra Edit)
10.Mark Sixma – Adagio For Strings
11.Rank 1 – Airwave (21st Century Mix)
12.Megara vs. DJ Lee – Big Bang
13.Talla 2XLC – In Silence (Official Trancefusion The Legends Anthem)
14.Andrew Rayel feat Jonathan Mendelsohn – One In A Million
15.Thomas Gold feat. Kate Elsworth – Colourblind
16.Jessie J, Ariana Grande & Nicki Minaj – Bang Bang (3LAU Remix)
17.G&G feat. Brick Brixton – Find The Night
18.Lazzaro feat. Iveta Mukuchyan – Summer Rain (Uplink Remix)
19.Dave Kurtis & Damae – Fok Off
20.Kiesza – Giant In My Heart (Archers Remix)
21.Sigma feat. Paloma Faith – Changing
Disk 3 von 3:
1.Pulsedriver vs. Topmodelz – FT Intro
2.Pulsedriver & Rocco – Life On Mars
3.Alex Megane feat. CvB – Tide Is High (New Dance Mix)
4.Ti-Mo – Envelope (Club Mix)
5.Topmodelz – Your Love (DJ Fait Remix)
6.UpSynth vs. Pimp! Code – Generation
7.Pulsedriver, Chris Deelay & Brooklyn Bounce – Past, Present, Future (Topmodelz Remix)
8.Rob & Chris – Feuer frei (Speed Up Mix)
9.Basslovers United feat. D.A.D. – Wake Me Up (Hands Up Mix)
10.Overtune – Your Spirit Is Shining (Pulsedriver Remix)
11.Sven-R-G – Jumper (Dancefloor Kingz Remix)
12.Giorno & sem – Here For You (sem´s Mix)
13.Special D. – Come With Me 2014 (Ste Ingham Remix)
14.Jens O. – Hello Hello
15.Nicco & Chris Deelay – Remember (Overtune Remix)
16.DJ THT meets Scarlet – Stay With Me (Justin Corza Remix)
17.DJ Gollum & Empyre One – Stars (Hands Up Mix)
18.DJ Mikesh & DJ Neo – No Alternative (Dancecore Mix)
19.Lloerdy & Brooklyn Bounce – To Be (Chris Diver Remix)
20.Dancefloor Kingz vs. Alex van Tune – Everybody Dance
21.DJ Restlezz vs. Tribune – Fun & Celebration (Ti-Mo Remix)
22.NeoTune! feat. Morano – Mad Enough