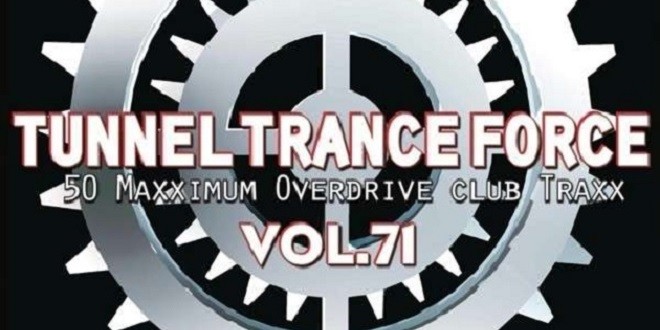 Wenn Tunnel Records mit der Tunnel Trance Force 71 und ihrer Tracklist zum Angriff bläst, dann sollten sich die anderen Compilation in den Download-Charts warm anziehen, denn obwohl man von dem Label leider nicht mehr sonderlich viel hört, gibt es bei der Tunnel Trance Force in Sache Marketing jedes mal ordentlich Gas.
Die Dance Music Freunde werden mit der Tunnel Trance Force 71 ihre Freude haben, denn im Vergleich zur Future Trance 70 oder aktuellen Ausgabe der Kontor Top of the Clubs, ist die neue Tunnel Trance Force schon außerordentlich hart, denn auf den anderen Compilation findet man reichlich House Music Tracks.
Nachdem in den letzten Monaten die House Music bzw. der BigRoom Zweig die Dance Szene beherrscht hat als gäbe es nichts anderes mehr. Erlebt derzeit auch der Hands Up / Hardstyle Bereich wieder ein kleines Hoch, zwar ist nicht damit zu rechnen, dass es ein regelrechter Boom wird aber man sollte die Szene nicht unterschätzen.
Neben der Tracklist haben wir selbstverständlich wieder das Cover der Tunnel Trance Force 71 für euch am Start, diese erscheint bereits am 28. November 2014.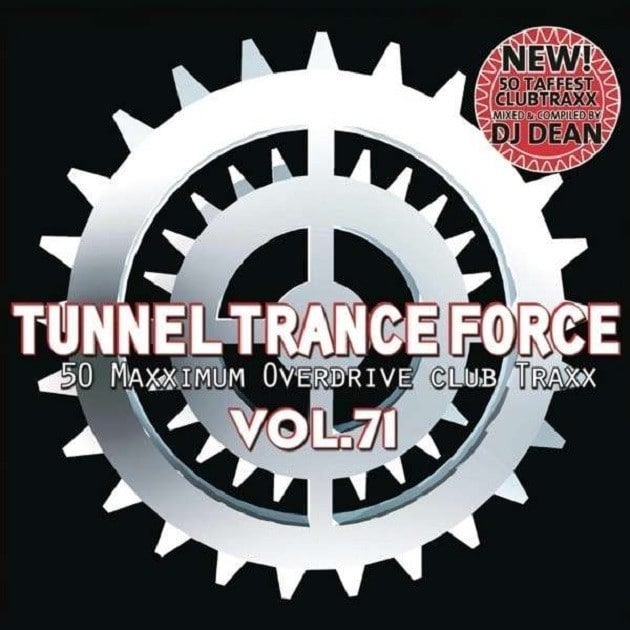 Disk: 1
1. Today – Scooter & Vassy
2. Happiness – G! Got Punked Mix – Giorno
3. Life On Mars – Ext. Mix – Pulsedriver & Rocco
4. Your Spirit Is Shining – Pulsedriver Rmx – Overtune
5. Overdrive – Rain Dropz! Rmx – Dj Klubbingman & Andy Jay Powell
6. Bounce Attack (Back To The 90`S) – Rain Dropz! Rmx – Brooklyn Bounce & Steve Modana
7. I Keep Calling – Ext. Mix – O., Jens
8. Sakura Girl – G! Rmx 2014 – Commercial Club Crew Vs. Clubhunter
9. Bang Hard – Club Mix – Bass Inferno Inc.
10. Here Comes The Sun – Club Mix – Calderone Inc.
11. Love & Music – Snickboy Vs.Malu Projet Rmx – Dj Decron
12. Overdrive – Club Mix – Ti-Mo
13. Walking Away – D-Breakaz Rmx – Parker, Alex
14. Open Oceans – Imprezive Meets Pink Planet Rmx – Etania
15. Never Stop! – Zorneus & Breaker Mix – Dj Kryst-Off Feat. Breaker
16. To The Top – Radio Cut – Molossa, Mike Via Dj Chris D
17. Feel In Love – Instrumental Mix – Handsup Playerz & Dj Bisk Ft. Basslover Allstars
18. Be Free – Dancecore Mix – Dj Mikesh
19. La Lune – Ext. Mix – Dj Tht Vs Angel Lyne
20. We Gonna End Up – Handsup Mix – North Works, The
21. Your Destination Remaster 2014 – Original Vocal Mix – Accuface
22. Suicide – Dream Fountain Vs Quickdrop Rmx – Petersen, Thomas Feat. Ina Morgan
23. Progressive Sound – Angel Beats
24. Acid Venture – Nostic Rmx – Dizmaster
25. Arrival To Club – Festival Mix – Smx2
Disk: 2
1. Pornostar – Original Mix – Nymphomania
2. Rock The Shit – Festival Mix – Pulsedriver Feat. Mc Hughie Babe
3. Escape With Me – David Puentes Rmx – Dj Kuba & Ne!Tan Vs. Cherry Feat. Jonny Rose
4. Twisted – Ext. Mix – Le Grand, Fedde
5. Let's Do The Samba – Dj Dean Rmx – Melina, Alicia
6. In My Dreams – Adrima Edm Mix – Adrima Meets Vinylshakerz
7. Station – Original Mix – Dropclusive
8. Hide & Seek (Children 2014) – Dj Vega Rmx – Dj Shog
9. Festival Crash – Original Mix – Bass Inferno Inc.
10. Buenosaurus – Original Mix – Heartbeat
11. Falling Back – Mark Sixma Rmx – Cosmic Gate & Eric Lumiere
12. Adagio For Strings – Original Mix – Sixma, Mark
13. Hystereo – Original Mix – Van Buuren, Armin
14. One In A Million – Paris Blohm Rmx – Rayel, Andrew Feat. Jonathan Mendelsohn
15. Forever – Aboutblank & Klc Rmx – Dream Dance Alliance
16. Explorer – Original Mix – Flame, Arisen
17. Blue Water – Parax Rmx – Savon
18. Imagination – Shuhrat Iskanderov Rmx – Ablaze, Rene & Skyvol
19. Nothing Without You – Original Mix – Myde
20. Summer Madness – Miss Bo Rmx – Three Drives
21. Play It Hard 2k14 – Danny Fervent Remix – Dj Dean & Brooklyn Bounce
22. Follow Me Again – Ext. Dub Cut – Bastian Basic
23. We Love Trance – Talla 2xlc 140 Rmx – Ablaze, Rene & Jam Da Bass
24. The Reason – Club Mix – M.O.R.P.H., Alex Feat. Natalie Gioia
25. Forever In Her Eyes – Danny Legatto Rmx – Yorge, Van & Simon Groove